This week on Beer is a Conversation we play a recorded James Atkinson had recently with Ken Stout and Dave Tohtz of Goose Island Brewing.
Both Ken and Dave have been with the Goose Island business since before it was acquired by the world's largest brewer, ABInBev, in 2011.
A longtime beer industry professional, Ken joined the Chicago brewer as regional sales director in 2009, eventually becoming its president and general manager in 2015, and more recently, the president of its international division. 
The new role gives Ken oversight for the ambitious international rollout of the Goose Island brand by ABI.
Dave Tohtz meanwhile notched up his tenth year as a brewer at Goose Island during 2017.
Dave and Ken have been in Australia over the last fortnight for Goose Island's Migration Week campaign and James caught up with them at Two Birds Brewing's The Nest in Melbourne for an all-encompassing chat about their time at Goose Island, the changes they have witnessed since ABI took over and their impressions of the Australian market.
Full disclosure, Goose Island has done some advertising around the Migration Week initiative on the Brews News website, but this interview was done completely separately.
Enjoy the conversation.
You can send feedback and suggestions here.
You can donate to the podcast here.
Keep up with the best conversations in Australian beer. Subscribe to Radio Brews News on iTunes or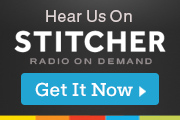 or your favourite podcasting app.