On Radio Brews News the Brews News editorial team discuss the beer news of the week.
This week we announce how to get tickets for our free listener drinks in Sydney, thanks to Malt Shovel Brewery.
And we discuss:
Which led to a discussion about this
A can of "farmhouse ginger beer" on a shelf just exploded at Brewski.

This has been an 'OHS Near Miss Caused by Poor QA' update.

— Liam (@drunkspec) November 28, 2017
And much, much more.
You can send feedback and suggestions here.
You can donate to the podcast here.
Keep up with the best conversations in Australian beer. Subscribe to Radio Brews News on iTunes or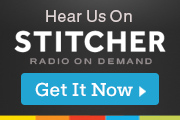 or your favourite podcasting app.