This week we join Haydon Morgan at the Malt Shovel Brewery in Sydney.
Haydon recently took over the reins of the home brewery of the James Squire brands from Chris Sheehan. Having attained the highest level of brewing qualification offered by the Institute Of Brewing and Distilling, Master Brewer, Haydon joins Malt Shovel from the Tooheys brewery in Sydney, where he worked in roles including technical brewer, as well as acting head brewer.
We talk about his plans for Malt Shovel, upcoming releases and the challenges of brewing and stepping out from the relative anonymity of some of the company's larger breweries to be the face of one of their craft flagships.
This interview was recording at Sydney's Malt Shovel Brewery and we were lucky to be joined by brewery founder Chuck Hahn later in the interview.
Enjoy the conversation…
Thank you to the Malt Shovel Team team for hosting us and some of our Sydney listeners.
You can send feedback and suggestions here. In return, we'll send you a Brews News bottle opener.
You can donate to the podcast here.
Keep up with the best conversations in Australian beer. Subscribe to Radio Brews News on iTunes or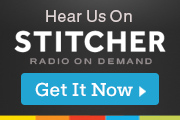 or your favourite podcasting app.