This week on Beer is a Conversation we join Chris Sidwa and Andrew Fineran in the bar at Batch Brewing Company.
It's been two years since we last chatted with Batch on Radio Brews News. This time we visited the brewery just before Christmas for a glass of their raspberry farmhouse ale Chapeau, and chatted about topics including the evolution of the Marrickville locale, where they first established a beachhead for craft beer in late 2013. Over that time two mates making beer has grown to a business that employs 20. We discuss their growth, their plans and when they plan on selling…
Enjoy the conversation.
You can send feedback and suggestions here. In return, we'll send you a Brews News bottle opener.
You can donate to the podcast here.
Keep up with the best conversations in Australian beer. Subscribe to Radio Brews News on iTunes or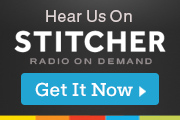 or your favourite podcasting app.