This week on Beer is a Conversation we join Matt King and Glenn Wignall of Sydney's The Grifter Brewing Company in their brewery bar in Enmore, Sydney.
Starting out in 2012 as a gypsy brewer, The Grifter has since opened its own brewery and taproom where the guys are turning out some great beers in what is undoubtedly one of the country's most visually appealing venues.
Matt Kirkegaard, Pete Mitcham and James Atkinson visited just before Christmas to find out a bit more about The Grifter's journey to date, their upcoming plans, and of course their views on recent industry developments.
Enjoy the conversation…
You can send feedback and suggestions here. In return, we'll send you a Brews News bottle opener.
You can donate to the podcast here.
Keep up with the best conversations in Australian beer. Subscribe to Radio Brews News on iTunes or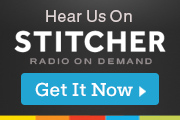 or your favourite podcasting app.