On Radio Brews News the Brews News editorial team discuss the beer news of the week. This week, our last Radio Brews News for 2017, we also look at the highs and lows, bests and worsts of 2017 and look ahead to 2018.
We also look at one big story for the week, James' story about brewers' corporate tax contributions.
Beer is a Conversation will continue over the break with interview from our recent travels through Sydney's inner west.
The Radio Brews News team wishes all of our listeners a Merry Christmas and look forward to sharing 2018 with you.
You can send feedback and suggestions here. In return, we'll send you a Brews News bottle opener.
You can donate to the podcast here.
Keep up with the best conversations in Australian beer. Subscribe to Radio Brews News on iTunes or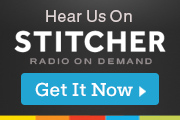 or your favourite podcasting app.