Now there are 4 more great reasons to consider the Twin Monkeys family of machines! In addition to the regular machine line-up of:
Mancos 10-15cpm
Gunnison 30cpm
Cimarron 10-100+ cpm
there are new siblings! Check them out:
---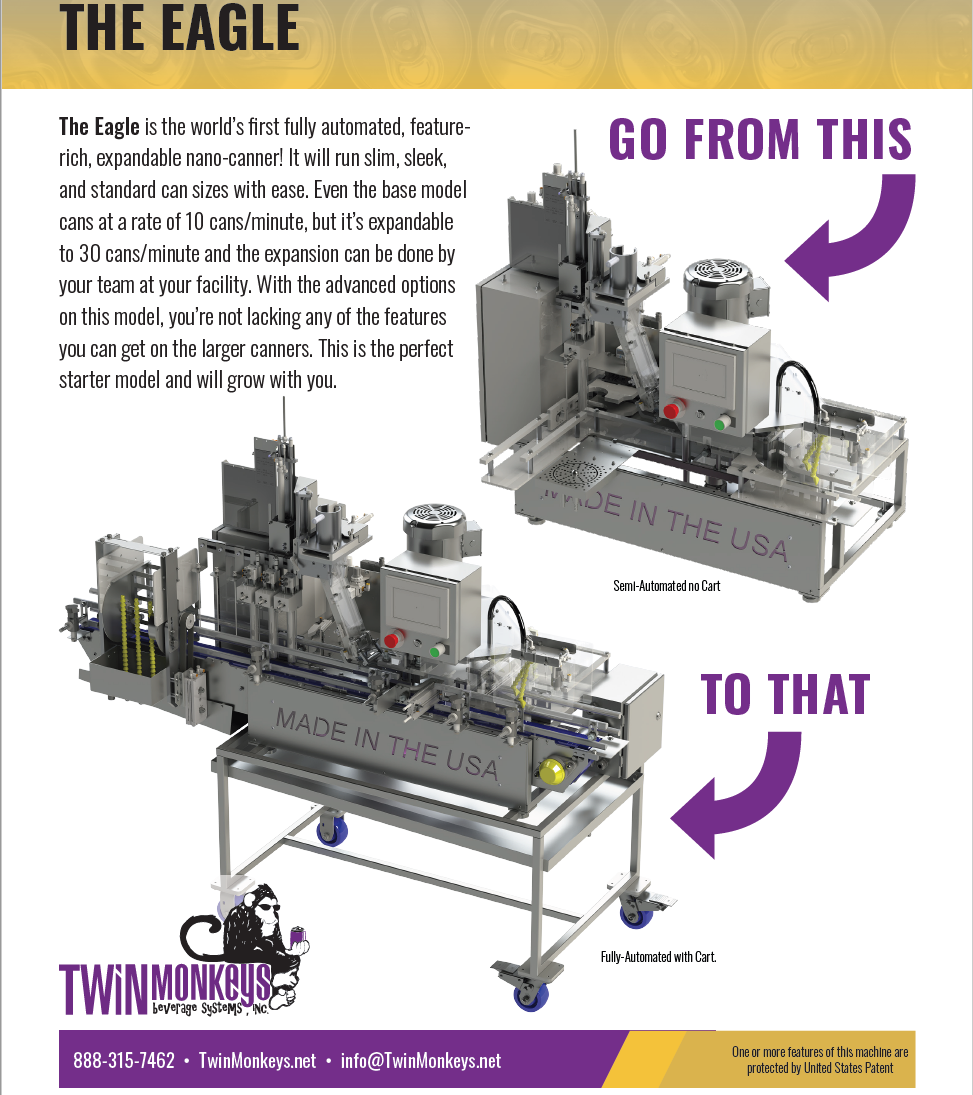 Entry Level – Expandable Nano-Canner
10+CPM to 30CPM
The EAGLE can be purchased as an entry level semi-automated basic canning machine running at 10 cans per minute (cpm), OR
it can be upgraded in the field to a fully automated machine, expandable from 10cpm to 30cpm, and can handle all can sizes. It can also incorporate all the features of the larger Gunnison, such as
Infeed Funnel holding up to 30 cans
C-FAR (Can Flip And Rinse) to rinse the interior of the cans
Weight / Auto-Adjust Fill / Reject module
Post Seam Rinse / Dry module
Cart with Drip Tray
---
Entry Level – Counter Pressure Canner
8CPM – 12CPM
The COUNTER PRESSURE MANCOS is designed to cater for liquids that are difficult to fill or an environment that makes filling your beverage difficult using normal atmospheric filling machines; highly carbonated liquids such as hard seltzers, and high temperature liquids are examples of liquids that would benefit from using counter pressure technology fillers.
---
30CPM – Counter Pressure Canner 
The KANNAH is very close to the Gunnison in features and size and includes:
Conveyor system to move cans through the machine
4-head can CO2 pre-fill purge station
4-head can counter-pressure fill station that includes
Automated packaging tank pressure controller to regulate the pressure of the beverage for repeatable fills
Individual volumetric fill meters for each can
Automated lid dispenser with CO2 Blanket Generator for under-lid CO2 gassing
Patented High-Leverage Seaming Module
---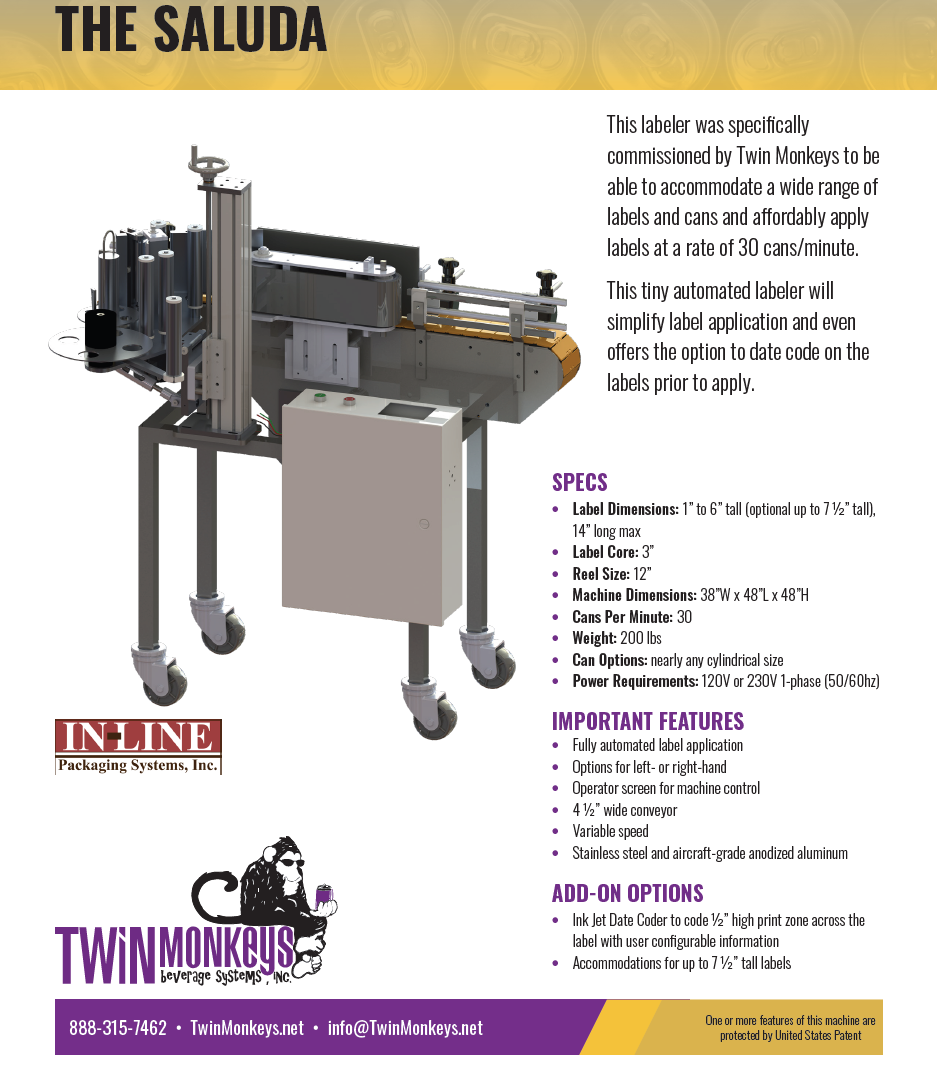 Super Compact Fully Automatic Labeller
The SALUDA Automatic Label Applicator is designed and manufactured specifically for Twin Monkeys, in answer to requests and suggestions from our customers. Features include:
Small footprint
Left-or-right handed labelling
All stainless steel and aluminium construction
Off the shelf components (no proprietary boards and motors)
Stepper-driven applicator
Touch screen interface
Mounted on a frame with locking casters
Date coder-ready for horizontal coding on your labels
---